The dashing and dapper Manoj Bajpayee takes centre stage on the cover of the latest issue of 'Society Achievers' as he dives deep into his journey in Bollywood. The award-winning actor joined media magnate Nari Hira; Ashok Dhamankar of Magnate Publishing; and Andrea CostaBir, 'Editor', 'Society Achievers' to unveil the cover in the presence of the media at the fabulous Invincible at C'est la Vie, Mumbai.
Riding high on the success that followed the release of 'Gulmohar', Manoj was joined by producer Gitika Aggarwal; director Rahul Chittella; and castmates Suraj Sharma, Kaveri Seth, Shriharsh Sharma, Jatin Goswami, Utsavi Jha and Abhinav Bhattacharjee. They all took a moment to share how excited they were for Manoj and offered their best wishes to him and the magazine.
'Society Achievers' also took a moment to felicitate achievers from different spheres and recognise their immense contributions. This illustrious list included Author & Philanthropist, Dr Manju Lodha; Obstetrician & Gynaecologist, Dr Rohan Palshetkar; Breast Specialist & Oncoplastic Surgeon, Dr Karishma Palshetkar; CMD, Bright Outdoor Media, Yogesh Lakhani; Managing Director, Cineyug Entertainment, Mohammed Morani; Founder of Shiva's Stylo, Shiva Bhandari; and Founder, Naarad PR & Image Strategists, Anusha Srinivasan Iyer.
The new 'Society Achievers' issue is live. Check out the one-on-one interview with Manoj Bajpayee and more incredible stories.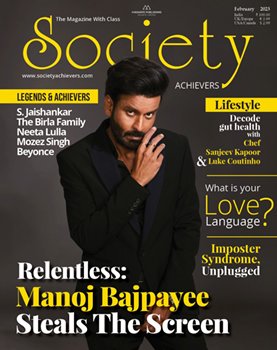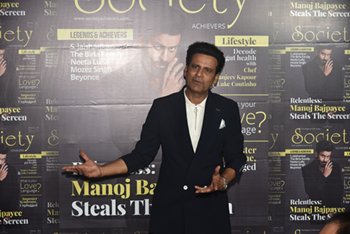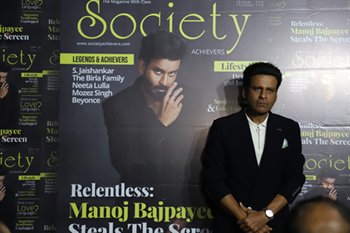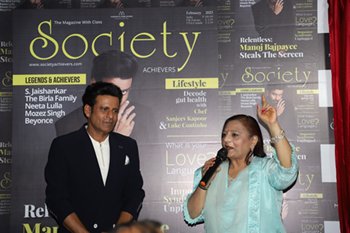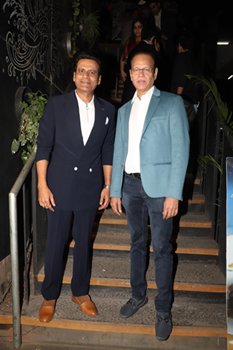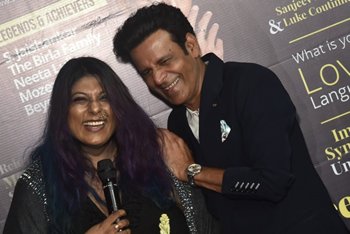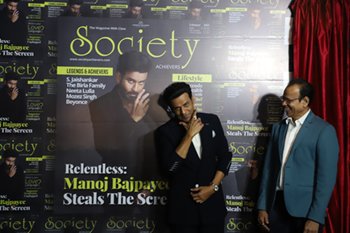 Manoj Bajpayee Unveils The New Society Achievers Cover